For the past few years, my own queer community and chosen family has existed online. Queer friends from college now live hundreds of miles away and I've been having a hard time meeting queer folks in my town. (I admit that's largely my fault, as I don't really go to events and I've very shy….). But queer podcasts have been a godsend during this time because many have created this online community of queer folks all around the country and the world. Here are some of my favorites:
▬▬▬▬▬▬▬▬▬▬▬▬▬▬▬▬▬▬▬▬▬▬▬▬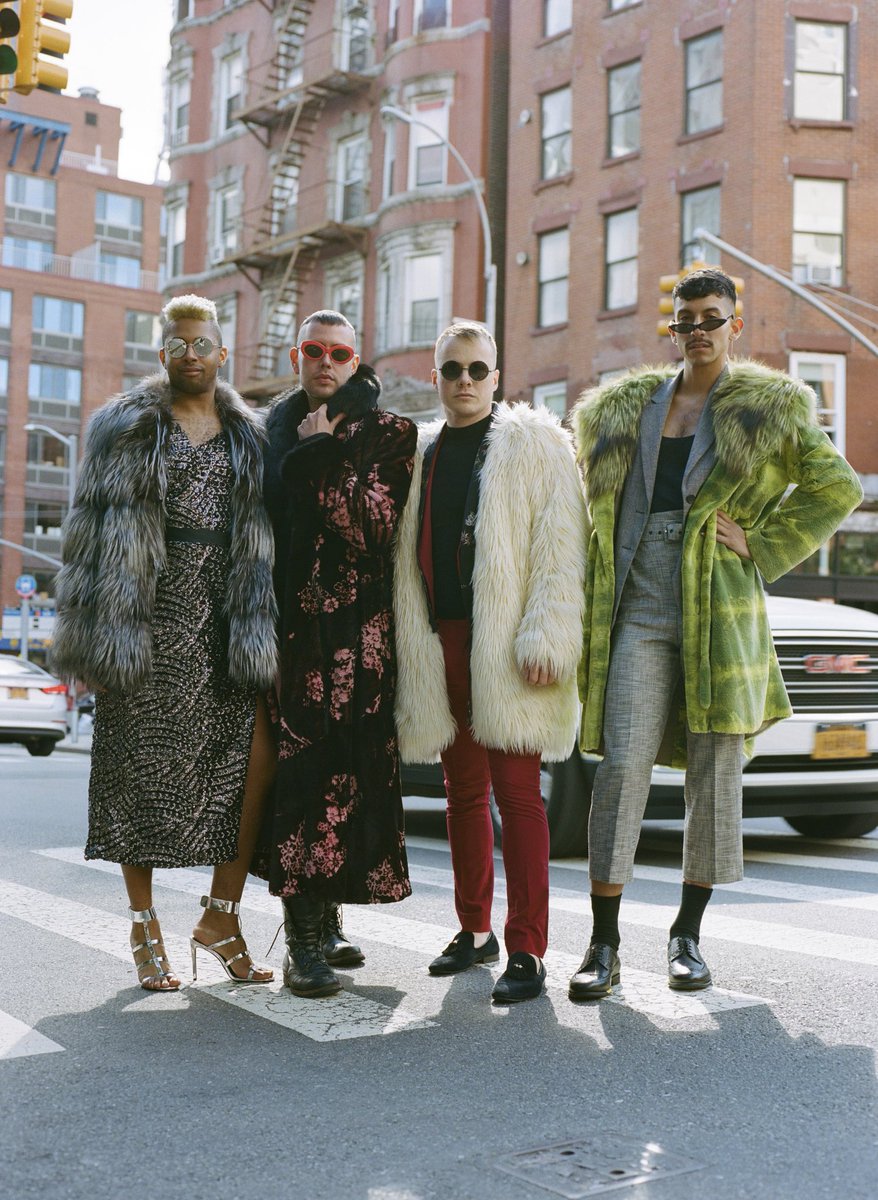 The hosts of this show describe it as "a multiracial mix of queer writers talk sex, relationships, race, identity, what [they] like to read, and who [they] like to read". Tommy 'Teebs' Pico, Fran Tirado, Dennis Norris II, and Joe Osmundson are the hosts of this show and they always have something interesting to say! There are sometimes guests like Jenna Wortham, Eliel Cruz, and Alexander Chee.
In each episode, the hosts (and occasional guest) talk about a wide range of topics, like self-care, fashion, exs and hookups, and so much more. The show is fun, hilarious, informative, and definitely NSFW.
▬▬▬▬▬▬▬▬▬▬▬▬▬▬▬▬▬▬▬▬▬▬▬▬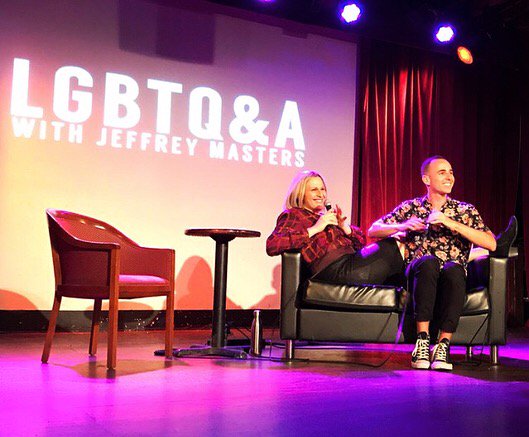 This show is an interview podcast with queer and LGBTQ folks of all kinds. Hosted by Jeffery Masters, guests have included Mara Wilson, Laura Jane Grace, Fran Tirado, Jasika Nicole, Cleve Jones, and so many more. So far, I've been listening to the episodes with people I know but each one has this great conversation about experiences, identities, and so much more.
▬▬▬▬▬▬▬▬▬▬▬▬▬▬▬▬▬▬▬▬▬▬▬▬
Hosted by Eric Marcus, this show is primarily made up of audio recordings that Marcus made during the 1980s and 1990s. During that time, Marcus was interviewing legendary queer folks like Sylvia Rivera, Marsha P Johnson, Ellen DeGeneres, Tom Cassidy, and so many others for his book 'Making Gay History' (published in 1992 and republished in 2002).
Each episode is only a snippet of the interview/conversation and usually runs about 15-20 minutes in length but offers an insight into queer history that not many get to hear.
▬▬▬▬▬▬▬▬▬▬▬▬▬▬▬▬▬▬▬▬▬▬▬▬
This show is by far one of my favorite podcasts ever. Hosted by friends Kathy Tu and Tobin Low, the show has talked to many different queer folks (like Alan Cumming and Cameron Esposito) about a wide range of things (like RuPaul's Drag Race, coming out, being out at work, and making queer friends). The show is hilarious at times, heartwarming at other times, and tear-jerking on occasion.
▬▬▬▬▬▬▬▬▬▬▬▬▬▬▬▬▬▬▬▬▬▬▬▬
This show is hosted by Justin Mitchell and is all about queer and LGBTQ folks in the US south. Mitchell talks to LGBTQ folks with all kinds of experiences living in the deep south, showing a different side to the region that many might not see. He talks to a trans man who runs a CrossFit gym near New Orleans. drag king culture, the history and importance of gay bars (especially in the south), and so much more.
▬▬▬▬▬▬▬▬▬▬▬▬▬▬▬▬▬▬▬▬▬▬▬▬
Queerly Beloved is a podcast and column from Broadly at Vice about queer and chosen families. The show is hosted by Sarah Burke and Fran Tirado and each episode takes a look at how some people have found family in different ways after coming out. There's an episode about two trans siblings who have their own chosen families and each other, an artist who developed an anti-Islamophobic drag persona, and another episode about someone who found a community with their partner's exes after their partner died.
▬▬▬▬▬▬▬▬▬▬▬▬▬▬▬▬▬▬▬▬▬▬▬▬
In this show, Esposito sits down with some amazing people from the LGBTQ+ community and talks about identity, experiences, work, and so much more. Guests have included folks like Jacqueline Woodson, Trixie Mattel, Roxane Gay, Margaret Cho, and so many more.
▬▬▬▬▬▬▬▬▬▬▬▬▬▬▬▬▬▬▬▬▬▬▬▬
This show was created and is hosted by Nia King, who interviews political queer/trans artists and artists of color who seem to have figured out how to make art without compromising their values. King has talked to artists like Virgie Tovar, J Mase III, W. Kamau Bell, and so many more! The conversations on this podcast cover so many topics and serve as a reminder that queer and trans people of color do exist as people and as artists.
▬▬▬▬▬▬▬▬▬▬▬▬▬▬▬▬▬▬▬▬▬▬▬▬
With these shows, I've laughed, I've cried, I've learned more about myself and the world. They're all a reminder that even in the worst of it all, there is a community of queer and LGBTQ folks all around the country and that chosen family is just as important as biological family. These shows are just some of the many that exist and share such a wide variety of experiences within the queer and LGBTQ community.
Are there other podcasts that I didn't list? Let me know! I'm always looking for more queer content, especially podcasts!